Several new features have been released for all of our customers available immediately. They include:
Download Images
Need to download your images from the admin area? No problem! Just click the download button from the images page. A zip file is automatically created with all your images as they appear on the site.
Carstory Integration
The team at Vast has a new product that we think you might like. It is a free service called Carstory, and it shows car shoppers on your website vehicle details page how your vehicle compares to the rest of the market. Check out their demo at carstory.com for more information. If you would like to sign up click here and check all of the products to enroll in. Again, this is totally free!
Image Watermark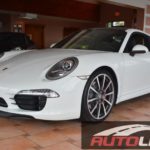 Would you like to have your logo appear in the lower right of every vehicle image you upload? If so we can setup your account to automatically watermark your images when you upload them.
New Import Option
You can now use the bulk data uploader to import your data from PRCO Power. Simply export your data to your desktop and then upload it using the add multiple vehicles page.
Want more information on how Auto Ad Manager can help your used car dealership? Read more about us here.