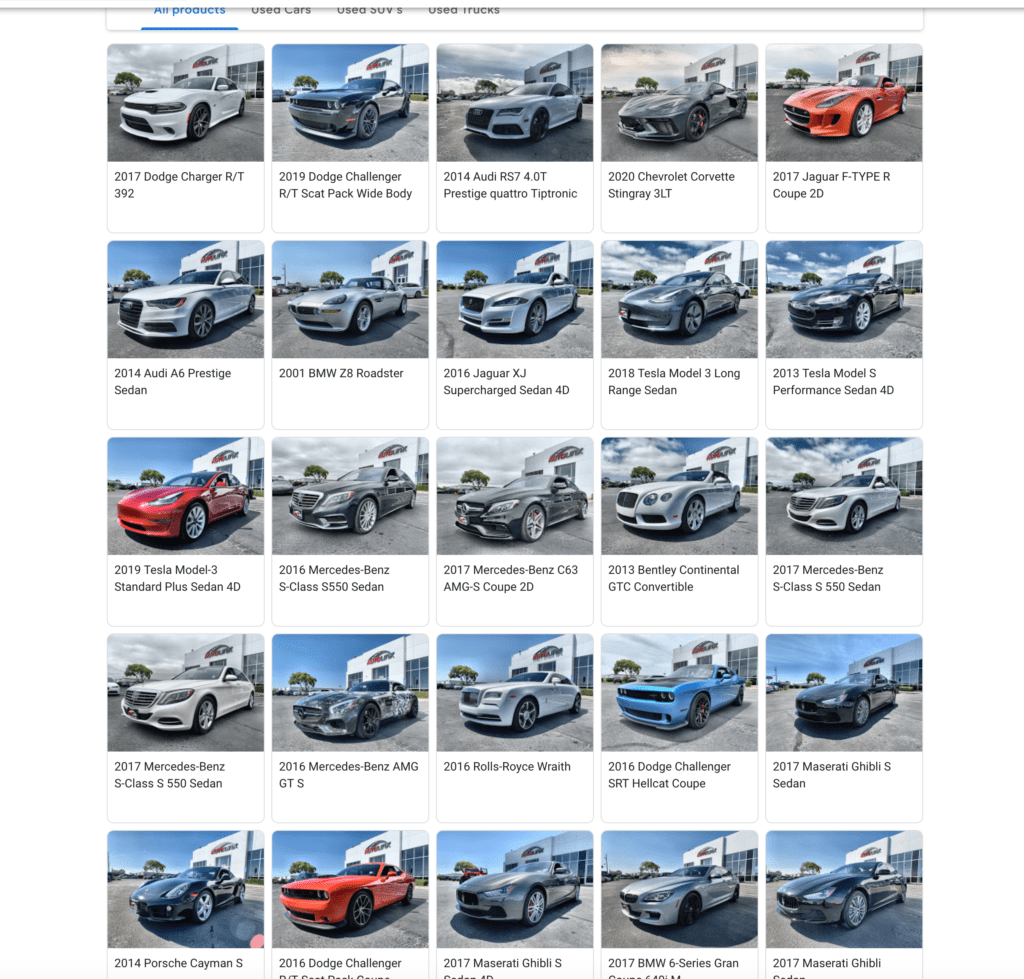 Most used car dealers know by now it's important to claim your business page on google, but did you know you can also advertise your vehicles there? We are working with multiple dealers that are using the Google products page to list their inventory and it is working out great. If you are already an Auto Ad Manager customer we can help you get this going. Here are a few reasons you should try it:
It's Free
Who doesn't like free. And with a name like Google, you know the product is going to be top notch and offer an excellent return on your investment of time.
It's Better
Potential clients are searching for a used car dealer in their area, or for a specific vehicle near them, why not give them more information than your competitor? This will definitely put you ahead of other dealers in your area not taking advantage of it.
It's Easy
Adding a vehicle only takes a couple minutes. Link to you website and track your clicks, upload a photo, a description, a price, and easily categorize your vehicle as a Truck, SUV, Sedan, Convertible, Utility / Commercial Vehicle, or anything you choose!
Sound like something you want to try? Follow the steps here:
Add a product category
On your computer, sign in to Google My Business.
In your web dashboard, go to the "Products" tab and click Add Add product.
Upload a photo.
Name the product.
Select Product category.

If necessary, click the Down arrow and select "Create a new category."

(Optional) Set a price range or a fixed price.
(Optional) Create a description.
(Optional) Add a button like "Buy" or "Learn more."
Click Save.
Your vehicles will now be live under your business listing on the right side of Google and will appear in the Google maps app when someone brings up your dealership address.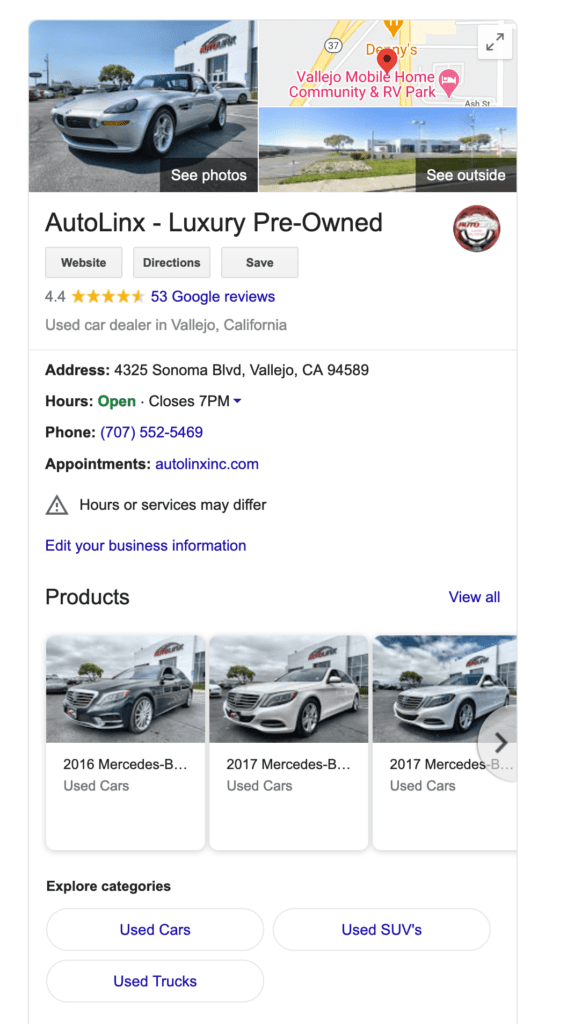 Need help getting your inventory on your Google business page? We can help! Contact the pros at Auto Ad Manager to help with all your used vehicle marketing needs. autoadmanager.com